Frequently asked questions
How do I install my shelf
---
Check out my installation videos! Standard Floating Shelf Installation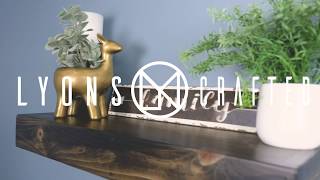 Floating Corner Shelf Installation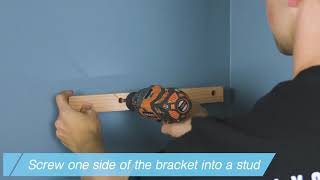 ---
Is hardware included in my purchase
---
The mounting bracket for the shelf is included but no hardware is included unless requested. If youd like hardware please let me know immediately after your purchase and ill be sure to include hardware for you!
---
How can I make sure the finish of my item is as close to the finish of my existing furniture/floors
---
I provide a finish key with samples and names of all my most popular finishes! If youre still unsure, contact me with pictures of what youre trying to match and Ill do my best to match that finish as closely as possible.
---
---